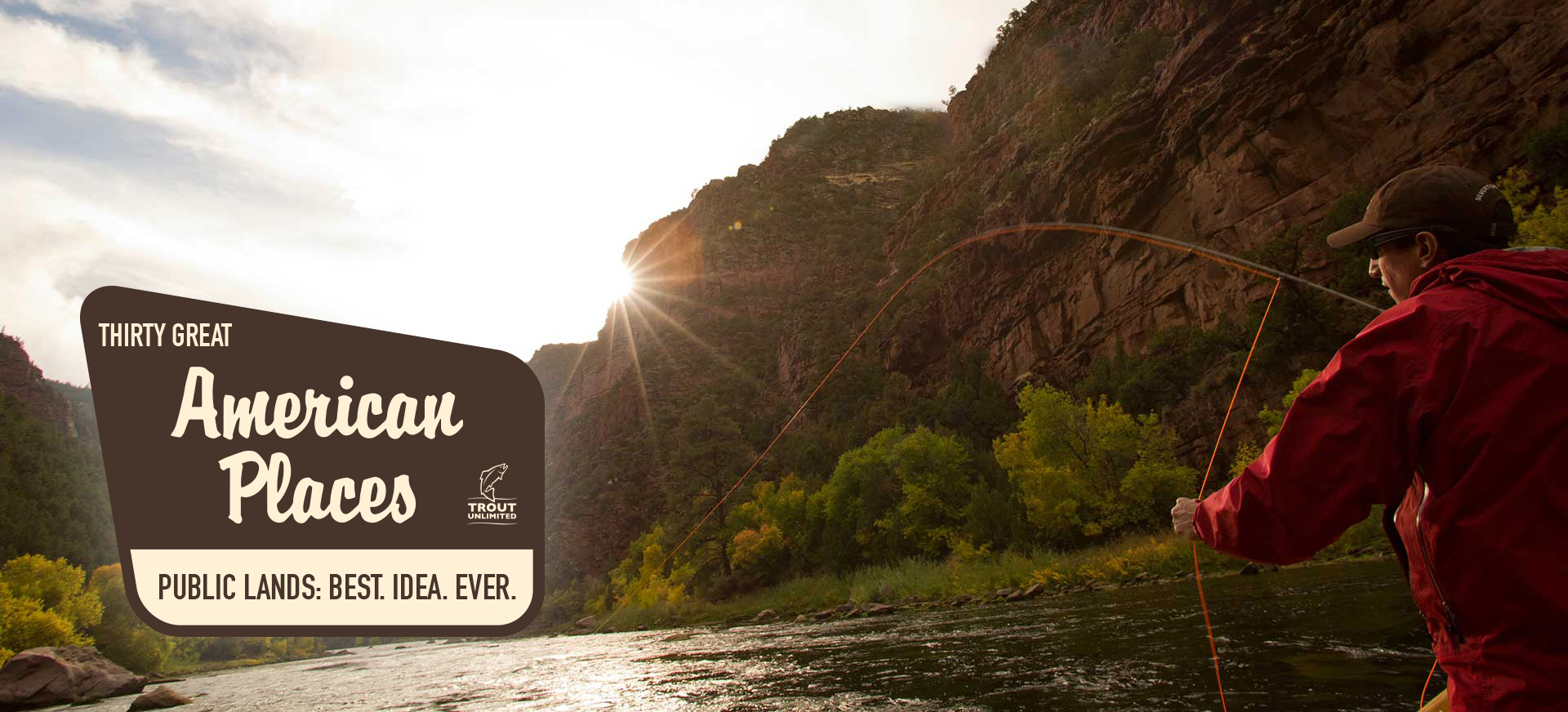 September is a month tailor-made for sportsmen and women and there is no better place to spend it than on our public lands.
The dog days of summer have given way to cooler temperatures and a multitude of opportunities beckon hunters and anglers: brown trout chasing streamers, elk bugles ringing through the mountains, ruffed grouse bursting from underfoot, brook trout aglow in spawning colors, hatches of blue wing olives, salmon returning home to spawn…
We all have our favorite public lands where we savor these experiences and this September we are celebrating them with 30 Great American Places. Join us as we unveil 30 of our best public lands throughout the month of September and take action to protect America's hunting and fishing heritage.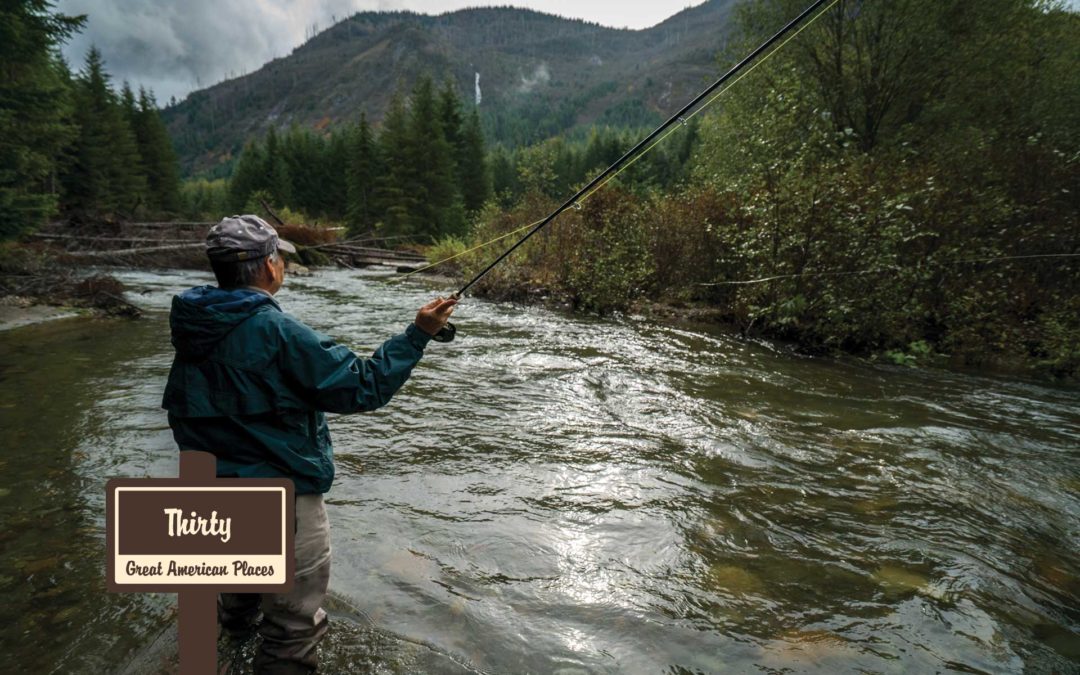 The East Fork of the Lewis River flows out of the Gifford Pinchot National Forest, a 1,368,300-acre swath of mountains, river valleys, waterfalls and wilderness areas in southwestern Washington, northeast of Portland, Oregon.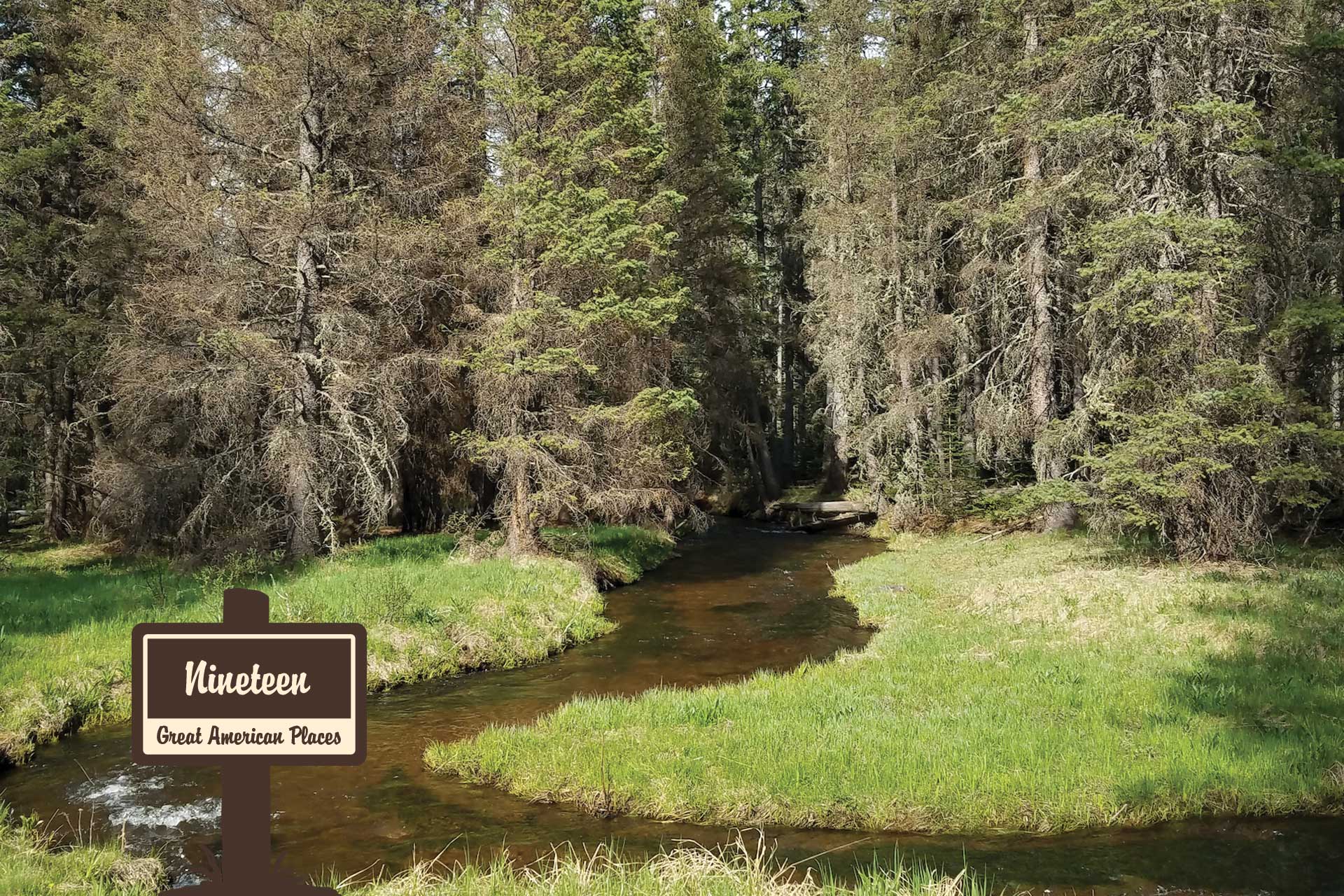 Upper Black River
The Black may be Arizona's most celebrated trout fishery. In its upper 35 miles it tumbles through a deep bedrock canyon accented by red rock cliffs and old growth pine. These waters are home to Apache trout, one of the state's native salmonids.
Check back over the next thirty days to see the places we chose from Washington, Colorado, West Virginia, Georgia, Wisconsin, Virginia, Tennessee, Wyoming, Michigan, Maine, California, Massachusetts, Idaho, Montana, Oregon, Nevada, North Carolina, South Carolina, Alaska, Utah, Arizona, New Mexico and New Hampshire.